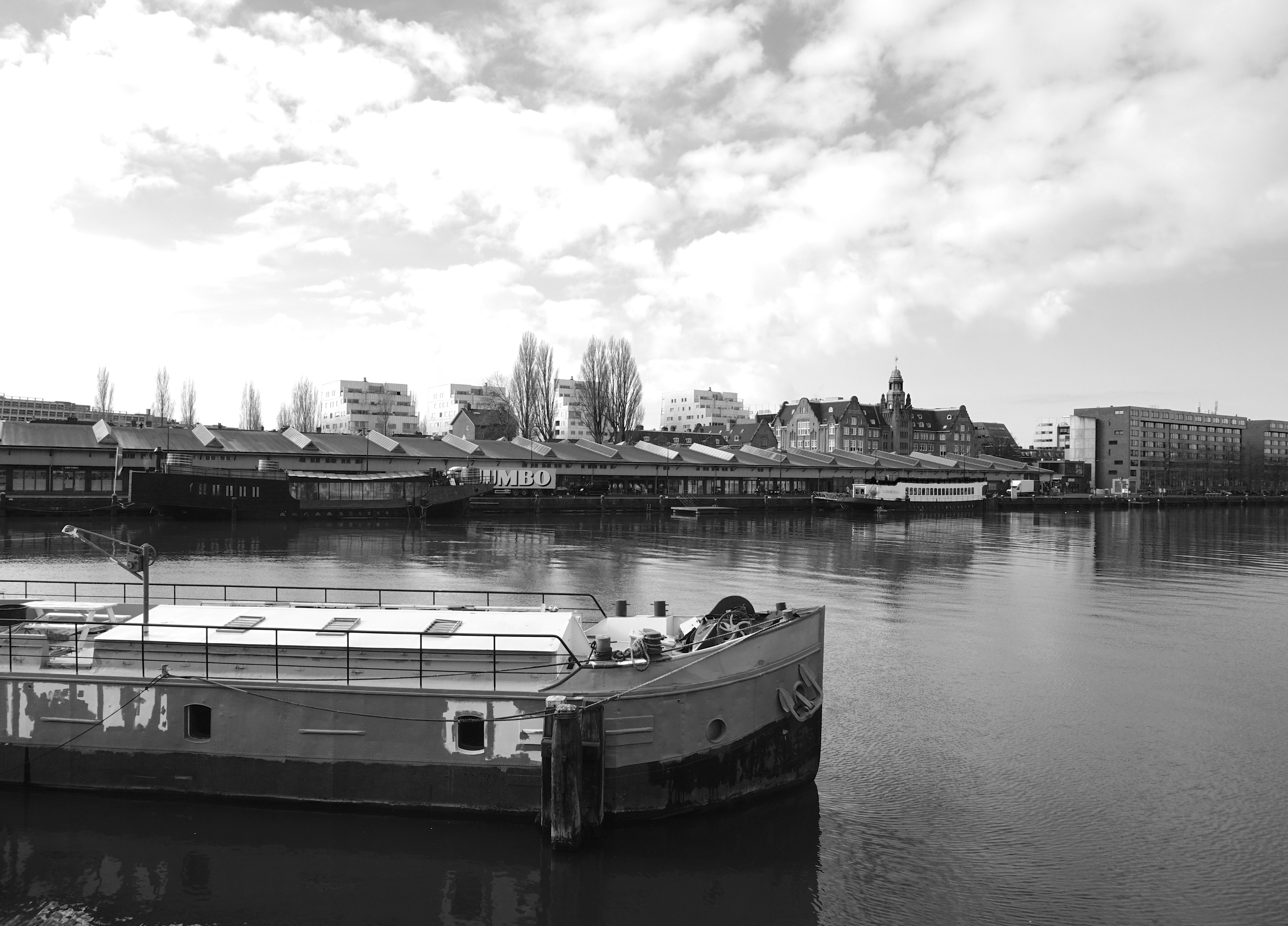 During our visits to Rotterdam and Maastricht last year, my boyfriend and I got to appreciate the orderliness, clarity and white window frames of the Netherlands. A few weeks ago, we felt like we were ready to handle their capital.
Amsterdam did not make a very good first impression though: wind, rain and noisy bachelor party people all around Central Station. Maybe it's us getting old, but we were happy to leave downtown and find our bed for the night at the quirky Lloyd Hotel near the eastern IJhaven. When we started wandering around the islands, the air literally cleared and we soon realized we were two lucky birds to end up by chance in an area we probably would have skipped otherwise. Among the former industrial buildings, bars like Kanis & Meiland and Hannekes Boom fit perfectly and give the upcoming neighbourhood that typical vibe. At the same time, the extensive views and the omnipresent water brought the peace we really needed. Those bachelors never seemed further away.
We did return to the center that weekend, but only to take a look at the majestic old houses there. Once we knew how to get around the tourist traps, strolling along the canals turned out to be lovely. We finished our trip by taking the ferry behind the station to the NDSM wharf. After what we saw before eastwards, this old shipyard looked somewhat sad and deserted, but the EYE film institute made crossing the IJ more than worthwhile. No need for a ticket to admire this museum - we just walked around the impressive building, head up and mouth open. Amsterdam, you're pretty magnificent after all.
For the Dutchies: we discovered the city using the paperback 100% Amsterdam, edited by mo'media. Told You So also has a nice travel guide online.
All pictures are taken by me, trying out the Sony Alpha5100 camera. Seriously considering to buy one...